Benefits of online chat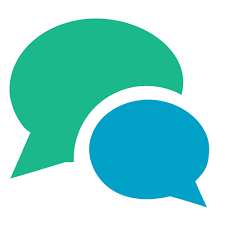 Oct 29, 2020
There are many reasons to use online chat rooms, they've been used since the late 80's for social, professional and entertainment purposes. With the worlds current health climate it makes sense with a lot of people working from home to use chat applications and programs to help employees connect with each other. While we're all stuck at home, don't forget that chat rooms are a great way to communicate with others in a safe environment.
Good way to meet new people safely:
Since the late 90's chat rooms became popular for the use of social interaction as computers and the internet become more widely available. There was a period when activity died down slightly, the rise of social platforms like MySpace, Facebook and Twitter refocused the worlds way of socializing online. These platforms had their limitations and primarily allowed either one way engagement or just the ability to connect with existing friends. Chat Rooms are a lot more anonymous and allow you to connect with anyone else using the chat app in real time. Covid 19 really turned things upside down, suddenly chat rooms became a lot more popular since traditional avenues of socializing become unavailable with most of the world under lock down orders. Chat Rooms gave us back our ability to be social while remaining safe.
Possibility of relationships, making new friends:
There are many different websites that offer free chat rooms, all with their own independent style. Most social chat sites offer an array of chat rooms, typically categorized by sexuality, gender or topics and interest, depending on the type of website you're using. This makes it easy to chat with people that you can connect with, people with similar interests and that you will be able to make friends with or possibly more. It is not unknown for strangers to meet in chat rooms and become good life long friends, have relationships and even get married. Many of the worlds top dating or hook up sites have a chat function allowing you to text chat with other users.
More engaging than scrolling and looking at useless memes
Compared with traditional forms of social media such as Facebook and Instagram, chat rooms offer much more of a socially engaging experience allowing you to have a back and forth conversation in real time. Depending on the type of chat service you use, you're able to chat in a communal setting with multiple people or in a one on one private chat. It is far more entertaining conversation than scrolling through feeds of mind numbing memes.
Available around the clock and on any device, availability
The good thing about a popular chat site is that it's not limited to a specific time of the day. If it's a popular chat service it will be active around the clock meaning there will always be someone for you to talk to regardless of the time zone or the time of day. Another perk of a good quality chat service is that it's chat rooms will probably be multi device compatible. This means that you could be chatting to someone using their laptop, desktop computer or even mobile device. It's very lightweight too which means you can chat on your mobile phone even without Wifi and will not have to worry about network charges.